Conferences & Events in The Scots Hotel Tiberias
Three halls for conventions and events including all the latest technical equipment, such as: screens, projectors and more.
The hotel and halls all have wireless internet access so that you can surf the net with a laptop in the rooms and public areas.
The Scots Hotel is known for "fulfilling the wishes" of its guests.
Every "out of the box" idea is processed by our best professional minds and served to the customer as a unique hospitality experience, luxurious and planned to the smallest detail.
The hotel can host professional conventions, company events, team spirit days, luxurious parties, cocktails and more.
For details, call the Food and Beverage Manager at
04-6710736
.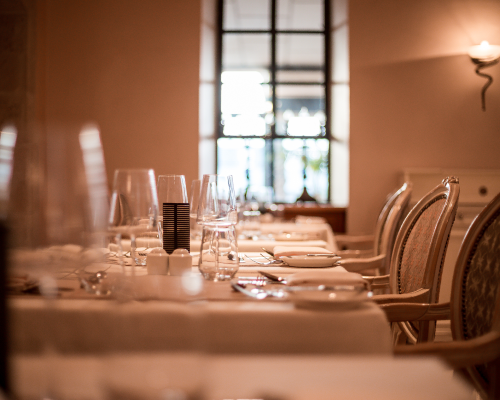 Torrance Journey
The Scottish Hotel's restaurant, located in the David Building which was originally the maternity hospital.
The restaurant offers the option of private meals, intimate family events, groups and more.
You can choose from a buffet menu or serving.
The restaurant blends gourmet flavors from around the world, with a Mediterranean-Galilean aroma.
Ingredients are used in the various dishes
Locally produced, such as herbs grown in the hotel garden, cheeses, vegetables and fruits,
Homemade jams and a selection of wines. All of these are made by northern farms.
In most seasons you can eat on the terrace of the restaurant - the patio - immersed in greenery.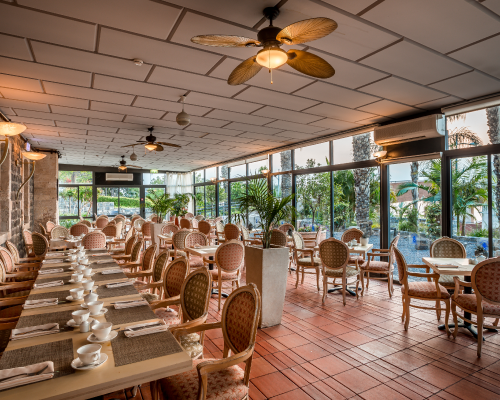 The patio
The terrace of the restaurant immersed in greenery in front of the magical view of the Sea of ​​Galilee.
Suitable for private events of about 100 people.
Can be arranged for an event around tables or in theater style.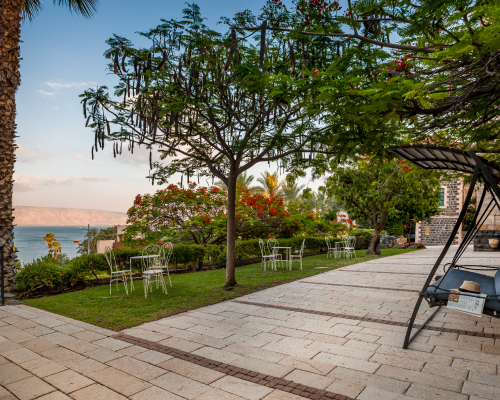 The garden
The garden is located on the shores of the Sea of ​​Galilee next to a strip of beach.
A spacious garden and wild vegetation that allows perfect harmony with nature that gives each event uniqueness,
Character and connection to nature suitable for private and business events; Festivals, exhibitions
350 - 700 participants. Depends of course on the nature of the event.
About 900 square meters: 60 meters long, 15 meters wide.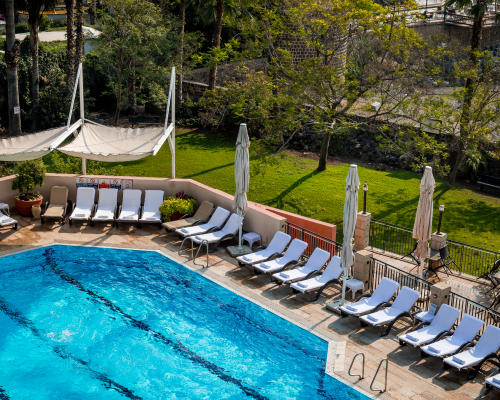 The pool
The pool overlooks the Sea of ​​Galilee and creates a blue horizon and is surrounded by green and blooming lawns.
Semi-Olympic pool (charged to the presence of the hotel lifeguard).
Can be designed as an ornamental pool and atmosphere / cocktail / formation days and company -
Up to 150 people.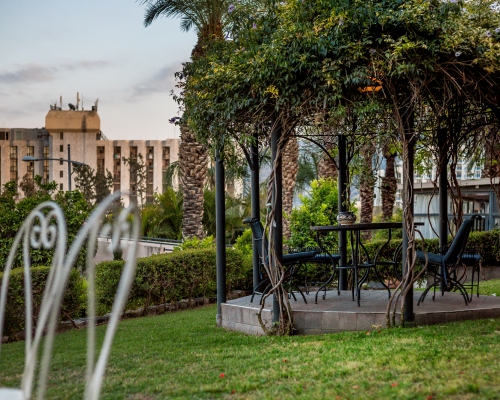 Terraced gazebos
Three levels in front of a natural setting that combines the Sea of ​​Galilee,
The Golan Heights and the ornamental vegetation of the Scottish Hotel with the 19th century antique buildings standing behind it.
All these and more create a perfect panoramic image.
A sense of pastoralism and a clean and green atmosphere.
All levels together 600 square meters: 38 meters long, 8 meters wide.
Conferences / toast / cocktail / reception / canopies - up to 300 people.